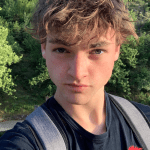 Hey everyone! I am Friedrich, the Chair of the amazing Education Committee, and I am studying International Business and Politics in my fourth semester. Previously, I have been the project leader for Speak Up Week 2022. As an international student, Föreningen Ekonomerna offers the opportunity to meet new friends, create great things together and have the time of your life. Especially the Education Committee presents the chance to enhance your and others' experiences at SBS and make the best out of your education and student life. Hope to see you soon!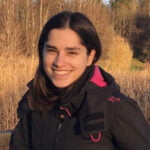 Hej hej! My name is Fanny and I am currently the Vice-Chair of the Education Committee. I am studying the Bachelor's Program International Business and Politics in my second semester. I was brought up to believe that the people around me are very important and that is why I like to make the experience for our students at SBS as good as possible in terms of their education. Earlier, before studying at SBS, I volunteered to be a Youth Group leader and got in touch with picture and video creation for my choir back in my home country Germany. The Education Committee gives me the perfect opportunity to engage, meet new friends and most importantly make our student body heard.
I am more than excited to see you around!
Why is our committee so important?
We work very closely with SBS in order to make every student's education experience the best possible. We want students to be able to make their voices heard and to have an influence on their education which is only possible with our motivated and engaged members of the committee.
Positions for Bachelor Students:
Bachelor's Course Evaluator for FEK 1 or FEK 2

Bachelor's Course Evaluator for Reklam och PR 1 or Reklam och PR 2

Bachelor's Class Representative for International Business & Politics (IBP) and International Business, Ethics & Sustainability (IBES)
Positions for Master Students:
Master's Program Evaluator for Management, Organization & Society; Banking & Finance; Marketing or Operational Management
Positions for Bachelor and Master Students:
Bachelor's or Master's UN Representative

Project leader(s) for one of our projects
Why the Education Committee?​
You can earn 3 EXTRA POINTS by being active in the Education Committee which will give you an advantage for your exchange studies.
More information you can find under the topic "Selection" by following this link: https://www.su.se/stockholm-business-school/education/study-abroad.
Besides that will also playing an essential role in student influence by active participation and our monthly Education Committee meetings, having a great student life with a lot of parties and getting to know many new students.
If you are interested in getting involved with the Education Committee contact us at ec@foreningenekonomerna.se
Positions in the Education Committee:
You can only be an evaluator or representative while studying the course/ program. And only when you fulfil your task can we grant you the three extra points for your exchange semester. 
Evaluate your course/ program throughout at least one semester. 

Write for every course a course report in English which evaluates the course survey and other's student opinions.

Attend the monthly Education Committee meetings and take part actively.
The UN (Utbildningsnämnden), is the organ in charge of educational decisions and strategy for SBS. It consists of student representatives for the Masters level, Bachelors level and Head of Education as well as the study director and section leaders for each field of study.  ​
Be a UN Representative for two semesters. 

Attend the monthly UN meetings and take part actively.

Attend the monthly Education Committee meetings and take part actively. 

Profficent understanding of Swedish is a requirement for the role as UN is conducted in Swedish.
In the Education Committee, we have various kinds of projects in the autumn and spring semester to enhance the education and student life at SBS.