The Short Report is a summary of the meeting that every Student Representative has with the person responsible for the course or program every second month. It includes improvements, suggestions for the course or program and the main points of the meeting, etc..
Anonymous Course Feedback
If you have any feedback both positive and constructive you can give your anonymous course feedback here and our Student Representatives can bring it up during their meetings.
Student Representatives gather and structure feedback on what the students think of the courses during the semester. Every second month the Student Representatives will have a meeting with the person responsible for the course to talk about the courses. We have Student Representatives for Bachelor and Master Students. All Student Representatives gain three valuable extra points (fest.se/statutes-and-policies).
Bachelor Student Representatives for
Klara Strandberg & Lorik Mjaku
Natalija Karlsson & ​​Robin Irberger
Josefine Herzig & Elin Åmark
Marketing communications 2nd semester
IBP & IBES (1st Semester)
Hanna Appelgren & Ferdinand Montpaz
Master Student Representatives for
Accounting & Management Control
Banking & Finance Management
Operations Management & Control
UN (Utbildningsnämnden) Bachelor's & Master's Representative
The UN Student Representatives are part of Utbildningsnämnden which is the organ in charge of educational decisions and strategy for SBS. This is where decisions are made about education-related matters, such as designing course plans, addressing exam problems, or analysing course evaluations in more detail. It consists of the UN Student Representatives and the Head of Education as well as the Study Director and Section Leaders for each field of study. UN Representatives will be in their position for one year and gain three extra points.
Bachelor's UN Representative
Master's UN Representative
You Want to Become a Student Representative?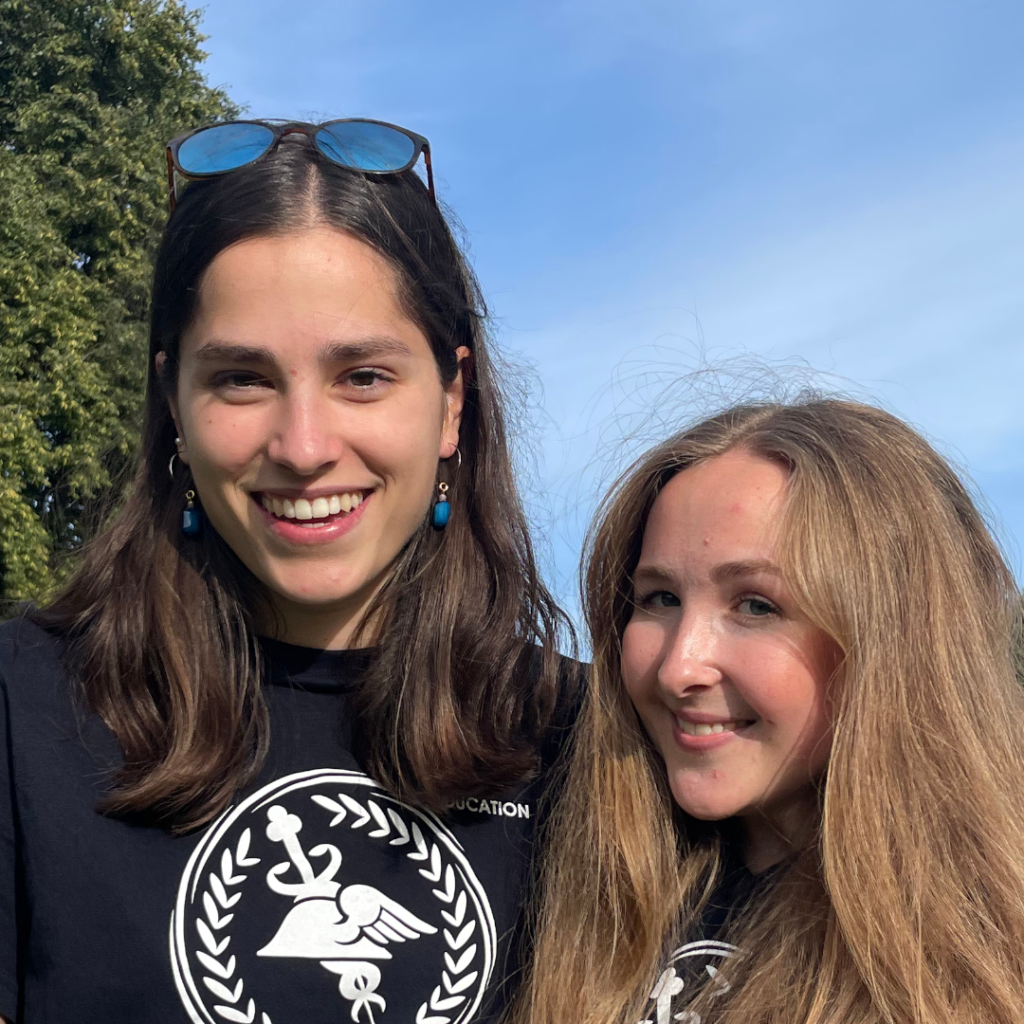 Chair: Fanny Dorothea Ulrich
Vice Chair: Hanna Eriksson Gysell
The Education Committee is the bridge between Föreningen Ekonomerna and Stockholm Business School. We recruit Student Representatives as well as Project Leaders every semester to improve student life and education. All active members of the Education Committee gain three valuable extra points.