MARKET YOUR COMPANY THROUGH OUR CHANNELS!
REACH OVER 2300 BRILLIANT BUSINESS STUDENTS IN A WAY THAT FITS YOU.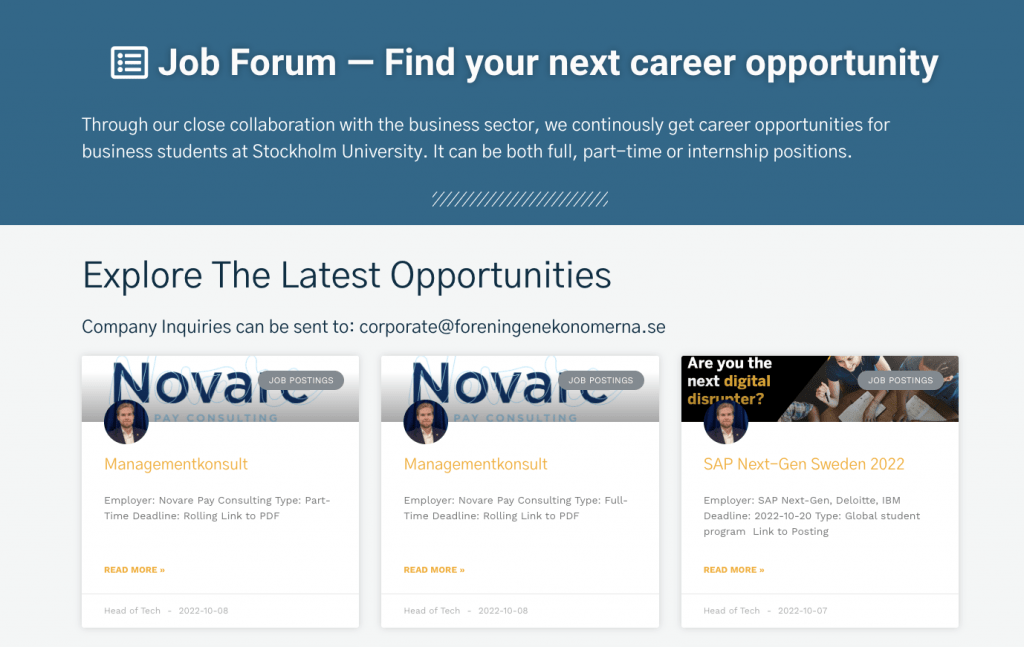 Reach out to our brilliant students at Stockholm Business School if you are interested in hiring.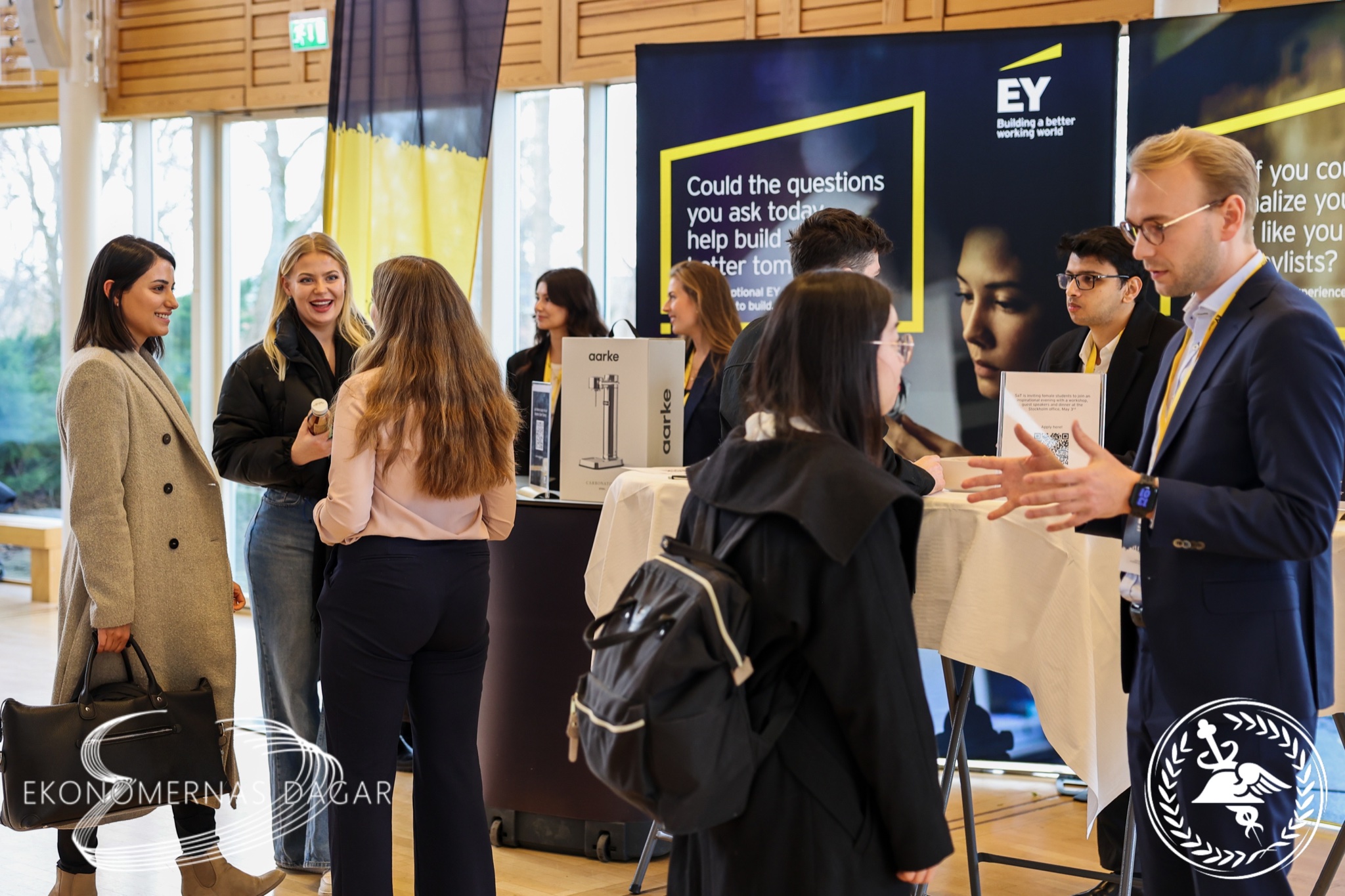 If you are ready to take your involvement in our Association to the next level, inquire with our Head of Corporate to learn more about this awesome opportunity. 
Föreningen Ekonomerna consists of eleven different committees and clubs and with the newsletter our members can easily find out about all the happenings in our Association. The newsletter is posted every two weeks on our Facebook page and Instagram account. It includes current and upcoming projects, events, meetings etc. and it is supposed to encourage our members to get involved.